I lived as an expat in Libya for almost 2 years and I'm now headed to a new destination. It's time to look back and share my last impressions of my time in Libya.  The big question is: was it all worth it or was it in fact a crazy move like so many people said before I left? and would i ever go back to Libya?
Let's start with a brief summary of what happened in our last month as expats in Libya. Ever since we left Libya in July 2014 i've travelled to 3 other countries and I haven't found the time to write this post before.
On the other hand it gave me some "de-pressurisation" time: we left Libya after months of extremely high levels of stress at work and a growing unrest was gripping the country, leading to fightings in Tripoli first and then all over the country.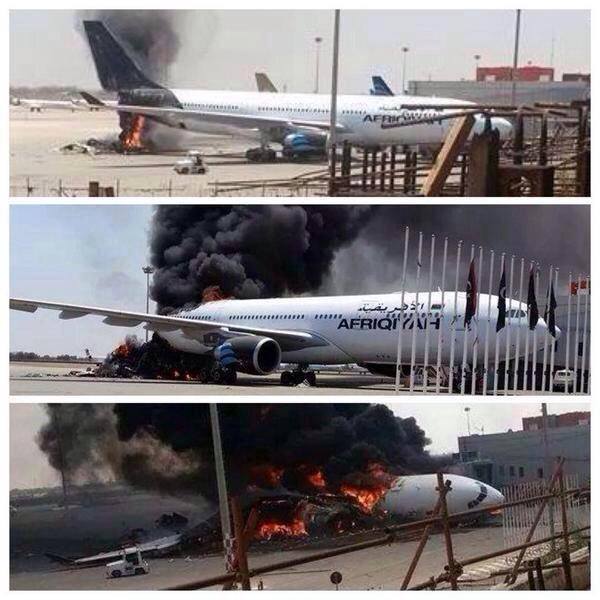 Flashback:
By the time exams started at the University of Zawia, we realised that the situation was totally out of control and truly dangerous on campus! It may sound crazy but I'm not exaggerating when I say that teaching English in Libya can be a life threatening job! It came to a point where I had to give up a group of students to remain safe. Of course the crazier it got the more we wanted out and we started looking for jobs out of Libya, focussing on Saudi Arabia and Oman.
It's difficult to explain the whole situation, I've tried before to tell my friends who asked but every time I realise that people don't get it. Quite understandably people use their own frame of knowledge, their own circumstances to process what I'm telling them. Only this doesn't work with a place like Libya where things are wild beyond anything words can describe. I'll try anyway.
Basically, lawlessness is the rule in Libya, where there is still no stable government and many warring groups fight to gain control of a rich oil producing country. At city level, like in Zawia there are family clans who control many things, including the university of Zawia. They own it, they rule it! and they're not about to be told what to do by expats like me. So when I tried to do my job and teach them, assess them and when necessary fail them… I got into a world of trouble (very real, scary troubles).
Death threats, physical intimidation and the presence of weapons on campus doesn't make for a pleasant work environment. It's even worse for non-Libyans who don't have the backing and protection of a clan. So you end up having to make a choice between doing your job properly or saving your neck. You can also "cave in" and do as you're told, become a pawn in their power game but I just couldn't do that. It became clear that we wouldn't be able to function in these conditions.
At the end of the academic year, we left Libya without officially quiting our jobs as we didn't yet have contracts for other jobs so we thought we would leave the door open to return to Libya after the summer break… just in case. However the overall safety situation changed drastically by the time we were booking our tickets out of Libya. In fact we had to fly to the UK from Tunisia as the main Airport in Tripoli has just been bombed and totally destroyed.
By the time we reached Tunisia by road things in Libya got out of control and it became so dangerous that the Tunisian border wouldn't allow non-Libyans to cross back into Libya. Obviously for us it meant we were not coming back and we had to concentrate our efforts to secure a job in another country.
Expat in Libya – the best and the worst
Despite some really hard time in Zawia, I actually have some very good memories of Libya.
The Best of Libya in no particular order:
[su_list icon="icon: thumbs-o-up" icon_color="#20a425″]
The weather
The colour of the sea
A society that value people
Misurata
Really nice salaries for ESL uni teachers
my children's schools
[/su_list]
The Worst of Libya in no particular order:
[su_list icon="icon: thumbs-o-down" icon_color="#a10924″]
Zawia university
Gun fire/shots day and night
the admin chaos (although it had its good sides too)
the stress of living in a country on the verge of implosion
[/su_list]
Conclusion
So what about being en expat in Libya then? Would I ever return? In fact yes I would return to Libya but probably not Zawia. I loved my time in Misurata and life in Libya in general as you can see from my many posts on this blog. However I have never managed to feel at ease in Zawia and later events just confirmed my first impressions so I wouldn't willingly go back to Zawia. As for Libya, when things calm down again why not? After all it's got loads to offer.
Have you ever lived in a country considered unsafe? How long did you stay? What made you leave? If you'd like to share your story be in touch please.